Your next step is to return to Android Studio. Go to Open an existing AS project, find your app project and open the android folder there.
Open the following folder: …/app/src/main/res and double click on the folder res.
There will be the menu, where you need to hover over the New line and select from the submenu Image Asset.
![](https://support.stylemixthemes.com/storage/stm-manuals/June2020/image_asset (2).png)
Select your icon from your PC or device and set it up.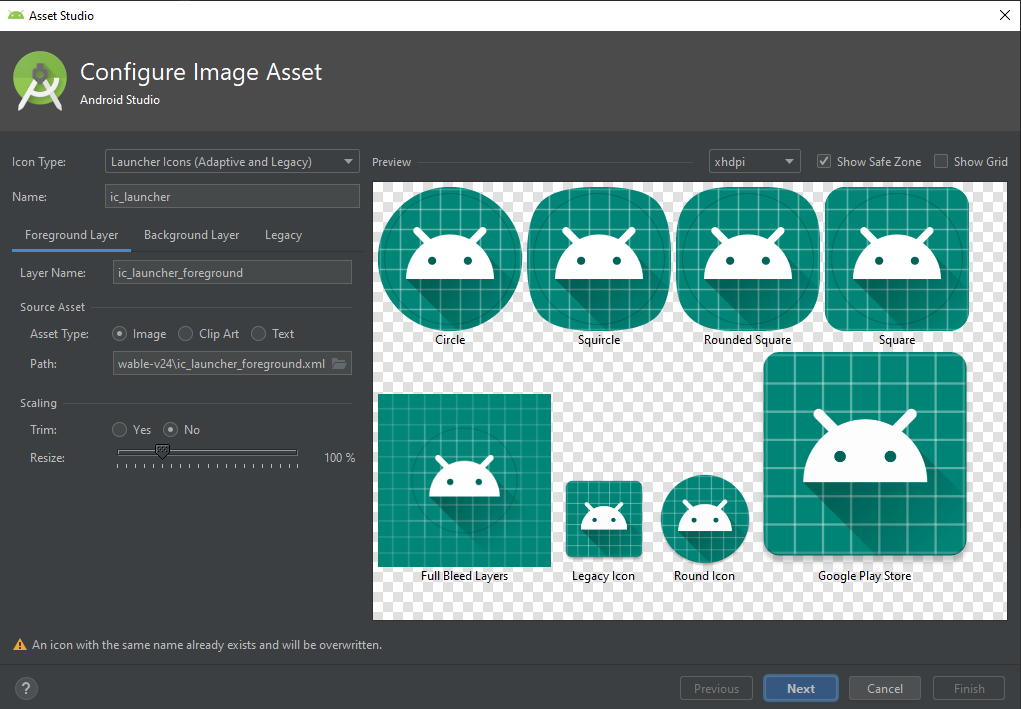 The more detailed documentation about Image Asset work you can find here: https://developer.android.com/studio/write/image-asset-studio​